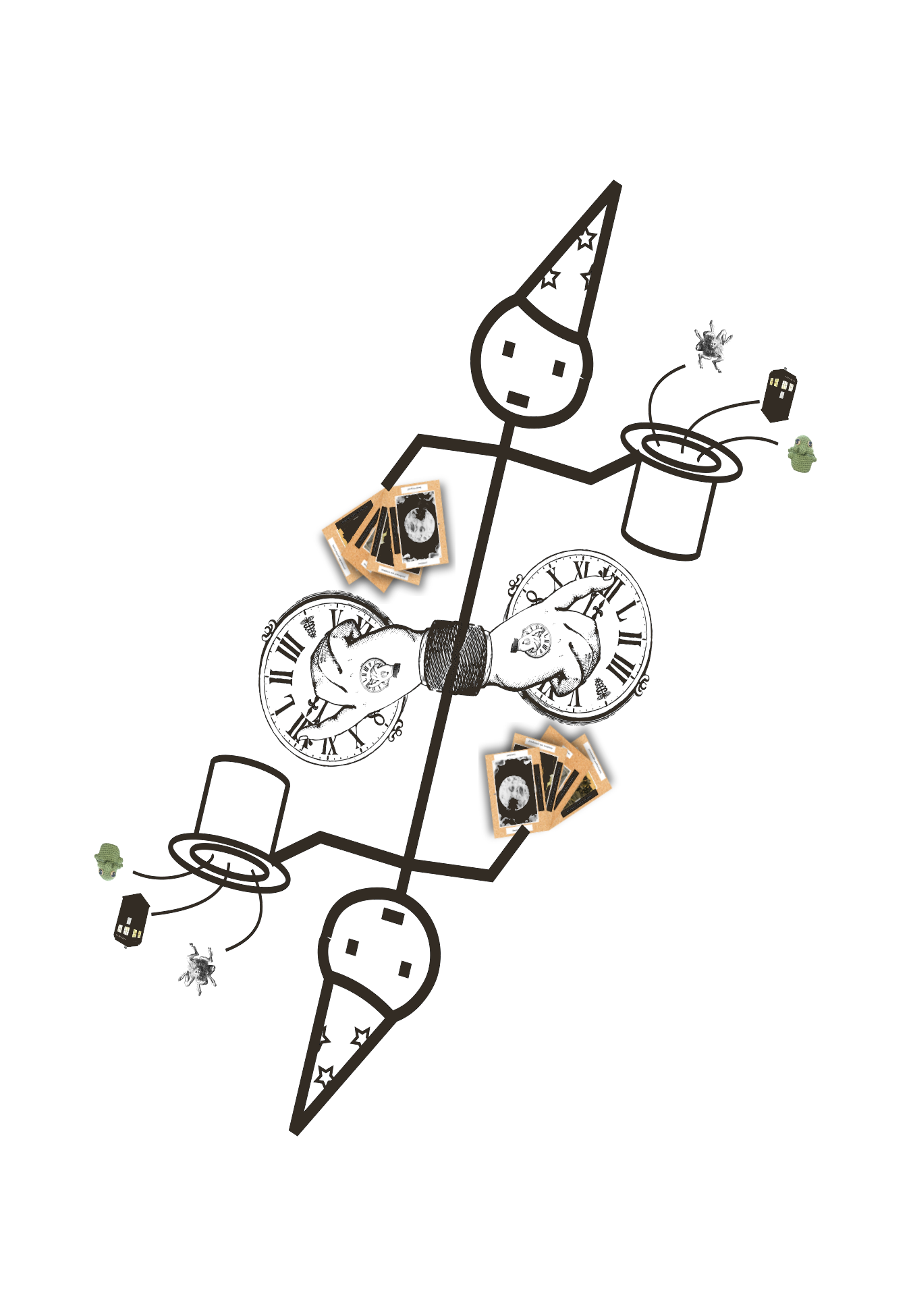 The Space·Time Deck is a deck of 67 cards and a few blanks, loosely inspired from Tarot decks, and designed to aid with story improv, including Role-Playing Games and other forms of Storytelling.
Each of the cards is designed to be interpreted on its own, and to be used as part of a narrative role-playing ruleset. For both reasons, cards have both illustrations and symbols.
The Space·Time Deck is used throughout the Plotonomicon for building plots, characters, places, factions, twists, etc. and throughout the N-Dimensional Tourists as a base for resolving obstacles, conflicts, etc.